The stormy weather in Belgium
(via jmb121)
Posted 2 weeks ago — 21,396 notes
Hey girl! Ryan Gosling's a daddy!
Hey girl! Ryan Gosling's a daddy! #ryangosling
That's right everyone, the day has finally come. Eva Mendes, actress and girlfriend of Ryan Gosling for about 3 years now (off and on) reportedly gave birth to their first child, a baby girl on Friday.

The couple who just announced the pregnancy back in July have been almost completely M.I.A. the entire pregnancy. Rumors speculated early on that Eva wasn't hiding her pregnancy, but was ordered to…
Holy Kings of Leon, BATMAN!
Holy Kings of Leon, BATMAN! #KingsOfLeon #KOL #OMG
Photo: Dan Winters

The band Kings of Leon are currently on tour right now and this past Friday, well not this recently past Friday but September 5th's last Friday…they were here in town. I was lucky enough to score some free tickets, so Katie and myself went straight there after I got off of work. And I've been playing their music on repeat ever since.

Now, I'm not a die hard Kings of Leon fan in…
Directing an unexpected journey :)
(Source: lachowskii, via bryancranstoned)
Posted 1 month ago — 834 notes
'Serena' - Official Trailer
'Serena' - Official Trailer #serena #movietrailer #jenniferlawerence #movie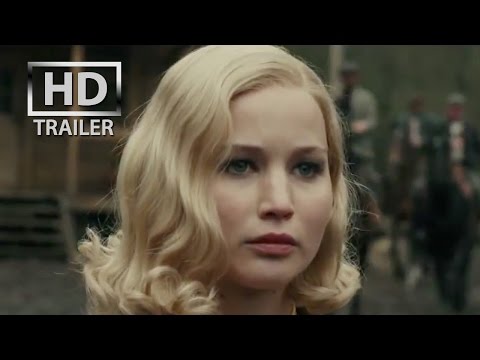 A trailer for the movie 'Serena' has finally been released, which is the first non-Hunger Games/Xmen movie for Jennifer Lawerence since last year's 'American Hustle'. This also reunites Jennifer with her repeat co-star/onscreen lover, Bradley Cooper. The movie's IMDB summary, reads as follows:

In Depression-era North Carolina, the future of George Pemberton's timber empire becomes complicated…
MYYYyyyy PRECiousssss. (at Champions)
The first and the last ones are the only ones with curtains on the sides. That makes it seem like it's a play, opening its curtains at the beginning and closing them at the end.
(Source: it-s-leviosa, via fallingsherlocks)
Posted 1 month ago — 250,085 notes
attracted to men sexually, repelled by men emotionally
(Source: jackasslantern, via fallingsherlocks)
Posted 1 month ago — 74,986 notes
Rupert Grint for The Hunger Magazine [x]
YOU LOOK GOOD BOY
(via nevillesbottombitch)
Posted 1 month ago — 8,334 notes
Life is like a HURRICANE
Life is like a HURRICANE…. #ducktales #theme #childhood
Disney kicked off their "90s Week" by revamping the Duck Tales theme song with real ducks! Sure it's not EXACTLY how the theme song video goes, but it's pretty dang close. And I don't know about you guys but this is one of my favorite cartoon show theme songs so anything to do with it I'm automatically gonna approve of! I bet you…
Loneliness does not come from having no people around one, but from being unable to communicate the things that seem important to oneself, or from holding certain views which others find inadmissible.
—Carl Jung (via psych-facts)
Posted 1 month ago — 4,067 notes
Photography by Desmond Muckian [HQ]
(via gofuckyourselftomhiddleston)
Posted 1 month ago — 3,063 notes